Promotions
previous promo
pause Promo
play Promo
next Promo
Welcome to Dragonfly Hotel - The Art Hotel
New Chakala Link Rd, Opposite Solitaire Corporate Park, Near JB Nagar Gurudwara, Andheri East, Mumbai - 400093
+91 98 2028 6719 | +91 22 6132 1100
+91 22 6132 1111 | +91 98 3300 1623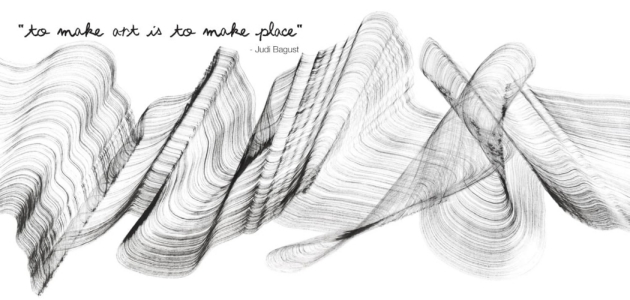 Paying tribute to the Dragonfly, Our Dragonfly - The Art Hotel, Mumbai Airport is designed to exude contemporary yet bold accents with inspiration from visual features of Dragonfly with a play on natural elements in enhancing guests' experiences.

Be delighted in a sensory experience of art and dramatic pops of colour through the vivid imagination of Dragonfly as you journey through the hotel.

Dragonfly Symbolizes Transformations and Self Realization. Lord Bhuddha showed the path towardsSpirituality. Here, in Dragonfly a 4 Star Boutique Hotel. we humbly try to celebrate the joy of being in the Present.
A punctuated structure with an abstract composition of classic trapezoidal openings, inspired from the wings of Dragonfly.

All guest rooms are North Facing to Combat the effect if Sun, the structure speak amongst yourselves.

 
A three dimensional wooden mesh, with abstract goementry grid welcomes you as you step into the hotel and stand under the unique and impressively ceiling.

 A Seemingly floating in space across one elegant hand painted texture. The effect is that of a delicate yet lively stratum: a fleeting sliver of a memory of a geological form or musical phrase.
Spot a handpicked Ceramic pieces of accessories and furnishings from across the world. Look into the detailing and Texture of the art piece.

Look out for the artwork in Plaster of Paris in our fine dine Cocoon Restaurant and Excellent Decoupage art running all round the hotel.

Warm hospitality and signature services are the words, which define our Andheri East hotel. This Andheri hotel near airport is located close to Chakala Metro Station and with a 3 km radius of NESCO convention centre In Goregoan and a 2 km radius of Mumbai International and Domestic Airport. A  luxury boutique hotel with contemporary design and amenities, perfect for modern & smart travellers. We provide airport transfers to our guest from International and Domestic Airport. Further complemented by a wide range of top-notch facilities, Hotel Dragonfly, Andheri, Mumbai will definitely make your stay in the city a memorable experience. A perfect combination of international design teamed with modern facilities, Hotel Dragonfly, Andheri, Mumbai puts the satisfaction of every guest on top priority.
The dragonfly is generally associated with the symbolic meaning of transformation. Here are common meanings for this animal totem:
Change and transformation
Adaptability
Joy, lightness of being
Symbol of the realm of emotions, invitation to dive deeper into your feeling
Being on the lookout for illusions and deceits, whether are external or personal
Connection with nature's spirits, fairies realms
As one of the leading Andheri hotels near Airport, just 2 km from Chhatrapati Shivaji Maharaj International Mumbai Airport and Mumbai Domestic Terminal 1,we welcome our guests to the world of luxury and opulence with warmth and modern facilities. The conveniences, accommodation and the visual aura of the rooms will surely overwhelm you. Our Rooms in Andheri are clad with features like free Wi-Fi, LCD television and air-conditioner to keep you comfortable and connected to the digital world. Apart from that, you will also get the privilege of having complimentary breakfast, 24-hour room service, laundry service and more.

The check-out time is 11:00 AM
Gift Shop and Art Gallery
Modern Business Centre
Doctor on call
In-room dining
Concierge service
Laundry, dry-cleaning and ironing facilities
Foreign Exchange facility
Travel Desk
Ample car parking
Banquets and Conference venues
Sightseeing tour
Airport pick up and drop
Travel services
Stay Fit, Skip the Lift !!

A start to healthy living encouraged by us at @dragonflyhotel. Walk up the stairs and discover unique architech and buddha statues and paintings which will not only put your heart but also mind and soul healthy.
"Its Better to Travel Well than to Arrive"
~ Gautam Bhuddha
" Art is not what you, but what you make others see"

Get inspired by the amazing artwork at Dragonfly Hotel
Service Apartments in Andheri East
Dragonfly Service Apartments range from Two to Four bedrooms and are decorated and furnished with elegance and style.Our dedicated 24/7 on-site staff is there to assist with anything you may need and is available to you for the duration of your stay. 

Our Service Apartments are located in Andheri East with all modern facilities. In each Apartment there is 24 are Caretaker, all the rooms have Air Conditioner, Television and Wi-Fi. Our Apartments are equipped with a fully functional kitchen and dining table. Kitchen appliances include, a coffee maker, refrigerator, microwave, stove, set of pots and pans, cutlery and plates. We also offer complimentary Breakfast and Airport Transfers to our guest making it quite comfortable for short stay. We offer special rates for our long staying guest.

Our Apartments located in Chakala, Andheri East just 2 km away from Chhatrapati Shivaji Maharaj International Mumbai Airport and Mumbai Domestic Terminal 1,
Conference, Banquet Hall and Restaurant
Apart from that, we house Banquet and Conference halls in Andheri, which can accommodate a large number of people. Decorated keeping modernity in mind, the Dragonfly Banquet and Rooftop can be used to host birthday parties, marriage anniversaries, kitty parties and more. The Conference Hall is equipped with all the technical requirements and is ideal for business meetings, fundraising events, workshops and others. Check out our Banquet hall in Andheri East, its the best rated banquet in Andheri.

Our in-house restaurant in Andheri Mumbai, named Cocoon is a place, where you can spend quality time having quality food with your near and dear ones. The multi-cuisine restaurant serves mouth-watering Indian, Chinese and Continental dishes, which will make you dine there over and over again. There is also a rooftop restaurant, which will give you a panoramic view of Mumbai.
Luxury, Design and Art at Dragonfly Hotel
Witness hand crafted luxury by checking out the Budhha Inscriptions at Hotel Dragonfly, Andheri, Mumbai. A true admirer of art can never overlook the beauty and craftsmanship. Hotel Dragonfly welcomes you the world of luxury by giving you a brief glimpse of art at Dragonfly Art Gallery
Check out what famous people have to say about our Hotel
Testimonials by famous people on Hotel Dragonfly, Andheri, Mumbai:

"Loved the food and Hospitality at dragonfly hotel"
                                                                      
                                                                                     -Stephen Fleming, Ex New Zealand Captain & Cricketer

"Good location, Great property, Simply loved the service of the hotel"

                                                                                     -Ayush Chandak, Product Manager, Yatra.com

"Excellent rooms and great ambiance, cooperative staff arranged a airport pick up at 2.30 in night on a short notice".

                                                                                    -Ankit Dhall, IIT Delhi, Caterpillar Inc
Videos - Dragonfly Apartment